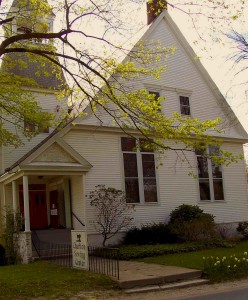 Founded as The Simple Machine in 1979, the Charlton Sewing Center is now located in a 110 year old New England church, one of the most beautiful and historic church structures in Worcester County. The main Charlton Sewing Center floor of this building offers customers a gift shop, fabric and book store, huge thread inventory housed in the former Choir Loft, and antique sewing machines within its 2,100 square feet of retail space. Each month a different sewing exhibit is on display set among the stained glass windows and the original pipe organ.
 "Do not neglect to show hospitality to strangers, for by doing that some have entertained angels without knowing it."
We take our identity as New England's Sewing Sanctuary to heart. Stop in to buy fabric, thread, or a new BERNINA, Pfaff, or Handiquilter. Or just stop in to say hello and have a cup of tea. Either way, we'll be happy to see you. We have built our business around our belief that kindness and love are the most important things in the sewing community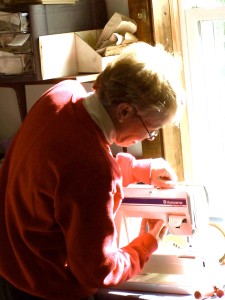 We are also committed to strengthening the sewing, quilting, beading and textile art retail community of central Massachusetts and have developed a map of "where is it" so that when you visit the area you can quickly find all the shops to create your own "shop hop"! You are invited to send me additional names of shops that you frequent so that the map will be as accurate and complete as possible.
I look forward to serving you in the upcoming years with new product, exhibits and a continued dedication to the sewing industry.
Thank you, and welcome,

Cathy and Stephen Racine, Owners